You are on the High-End Audio website.
Are you looking for professional audio mastering services? Do you want to enrich your artistic vision using the latest technological solutions? You've came to the right address.
My name is Grzegorz Piwkowski. I am specializing in Pop / Rock mastering. For over 20 years, I have been supporting music industry customers with innovative mastering solutions. Many years of experience in recording guarantee my clients the satisfaction of implemented projects. Join the group of satisfied artists from Poland and abroad – check out High-End Audio.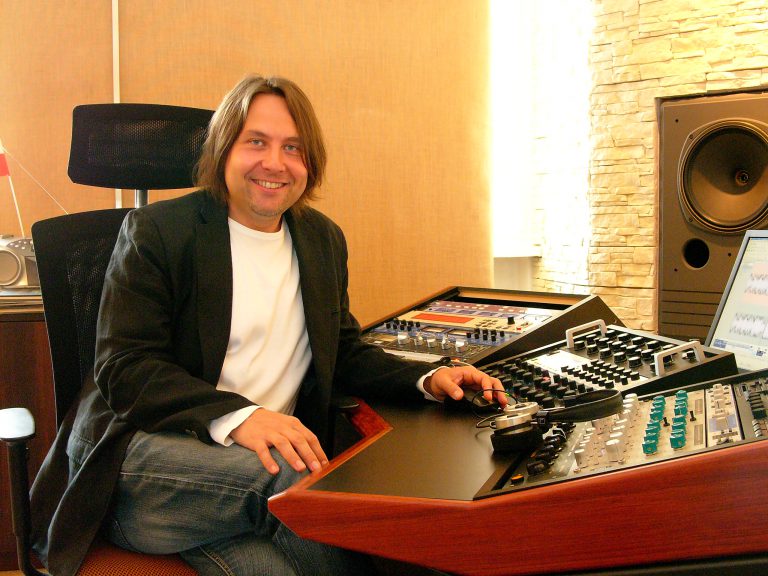 Mastering room was accurately and carefully isolated and treated to achieve high level acoustic standard. Custom made Bass traps, Helmholtz traps, special front wall and floor surface material give well controlled modal distribution and prevent from flutter echos. (More in People)
Specially built mastering desk-racks give comfortable place to listen and work with our clients.
Our outboards equipment includes:
Weiss EQ-1 Dyn

GML 9500 EQ

Avalon 2055 EQ
Andrzej Puczyński

Paweł Kukiz

Edyta Bartosiewicz

Leszek Kamiński

Michał Przytuła

Kayah
Kazik Staszewski

Muniek Staszczyk

Jan Benedek

Lech Janerka

Robert Matera

Krzysztof Grabowski
Kasia Kowalska

Andrzej Piaseczny

Elektryczne Gitary

Grzegorz Ciechowski

Adam Toczko

Tomasz Bonarowski
What exactly you will pay for using High-End Audio services:
For the highest-class mastering service

For hybrid analog-digital Eq, Compression and Limiting

For matching the sound to the final distribution area

For the fact that your recording will sound like never before